"Buy land, they aren't making anymore of it." – Mark Twain
Marketing Suites were the very first thing we ever designed. We stuck to it, and became experts in delivering real estate staging projects on time and on budget.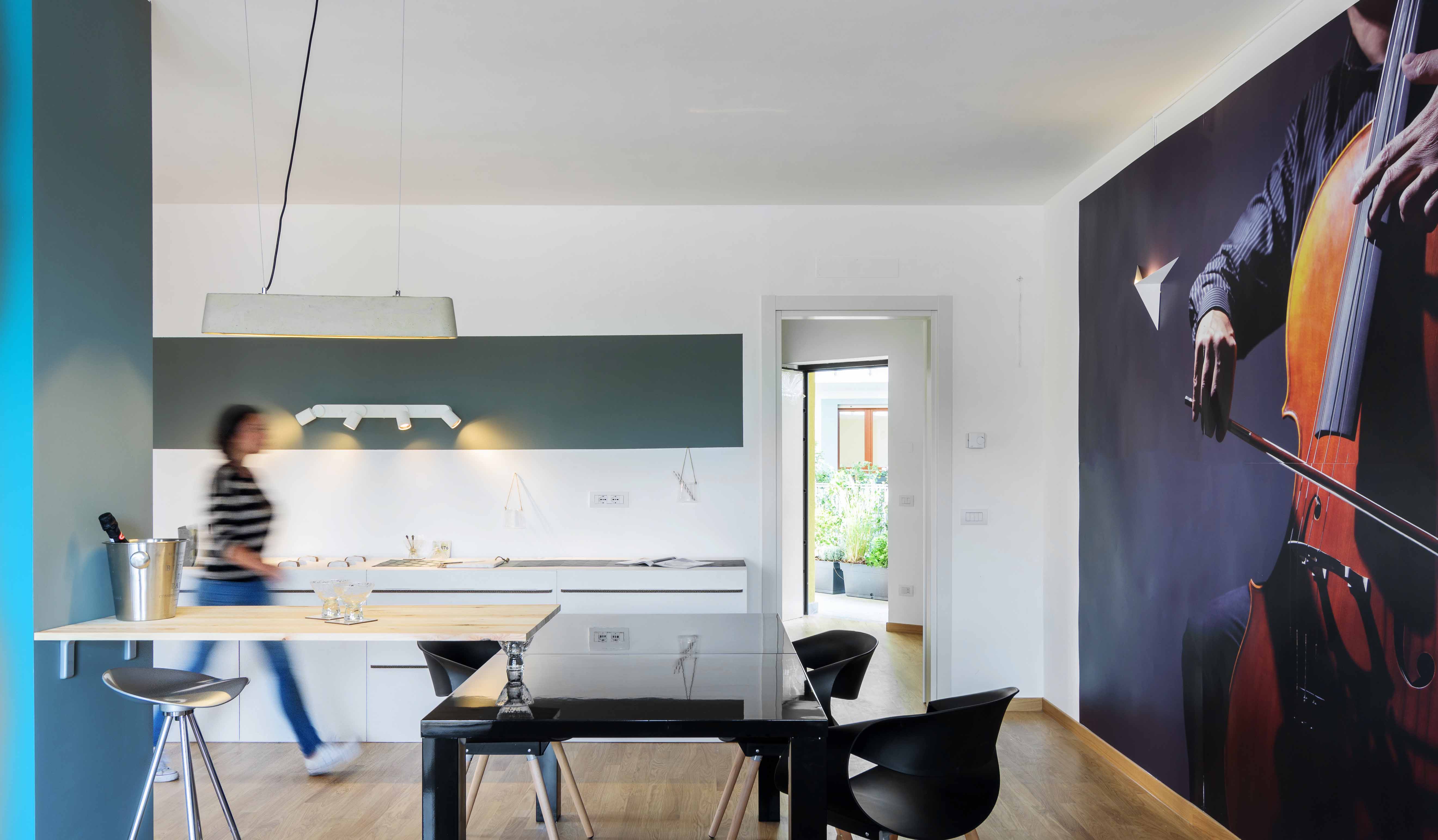 Project Example:
Project: two Marketing Suites (110 sqm and 75 sqm)
Development: new-built residence 'The Lotus Flower' (Il Giglio Ltd), based in the province of Milan, in the town of Cassano D'Adda
General objective: stretch the potential buyers base across the town's surrounding area, presenting Cassano D'Adda as the new 'outside Milan for insiders'.
Given the versatility of the development and its outstanding amenities, including schools and services as well as natural beauty right at the doorstep, it quickly becomes evident that the potential target audience could be wide:
young couples, working in Milan City, looking for a quieter, less expensive living situation;
a business target over fifty, longing for a less stressful environment after a work life spent in the city;
local residents with the desire for a modern housing solution in their beloved town.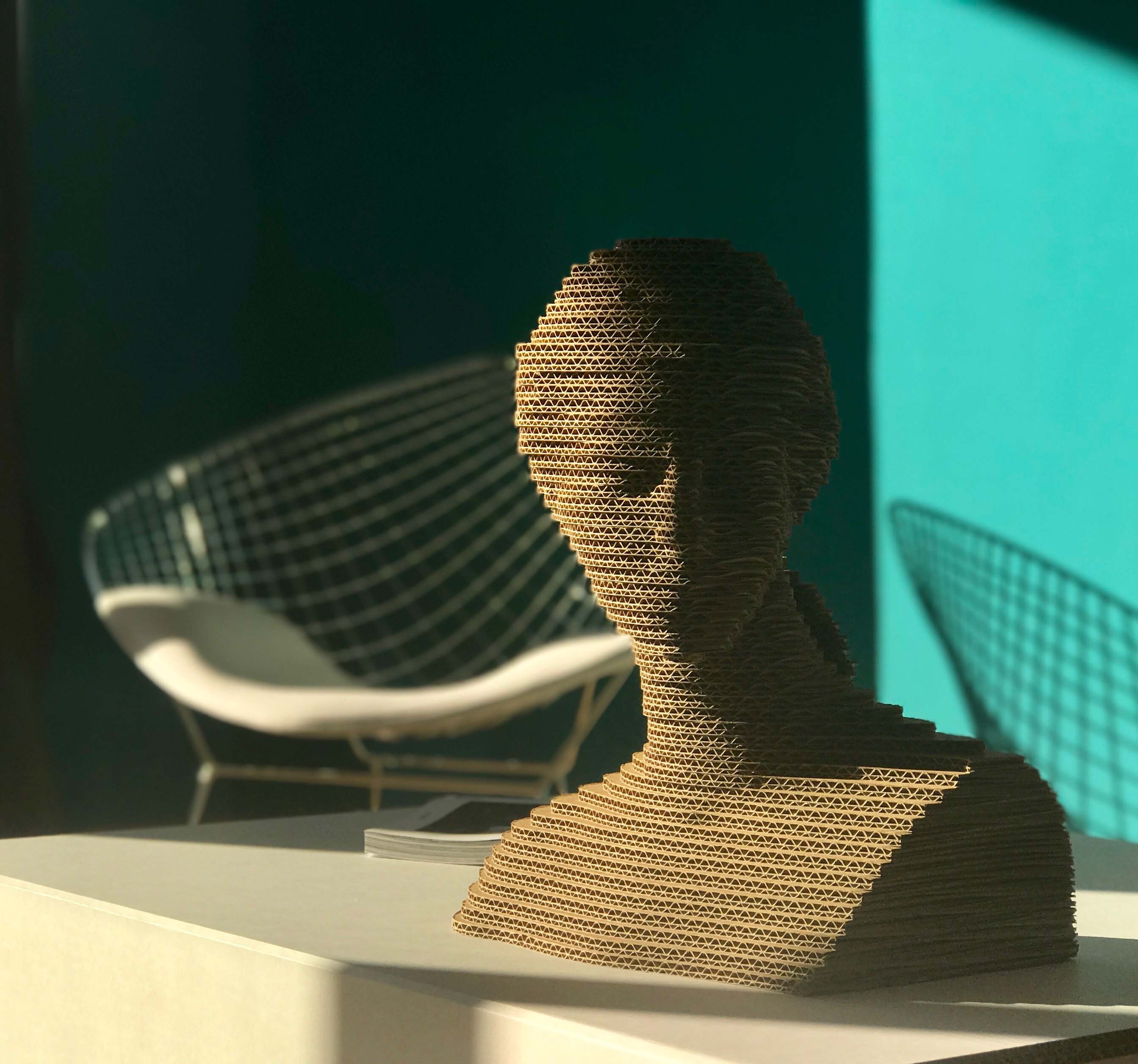 Even more so, the two Marketing Suites must speak a clear language, in order to avoid getting lost in vagueness – after all, buying property is for decision makers.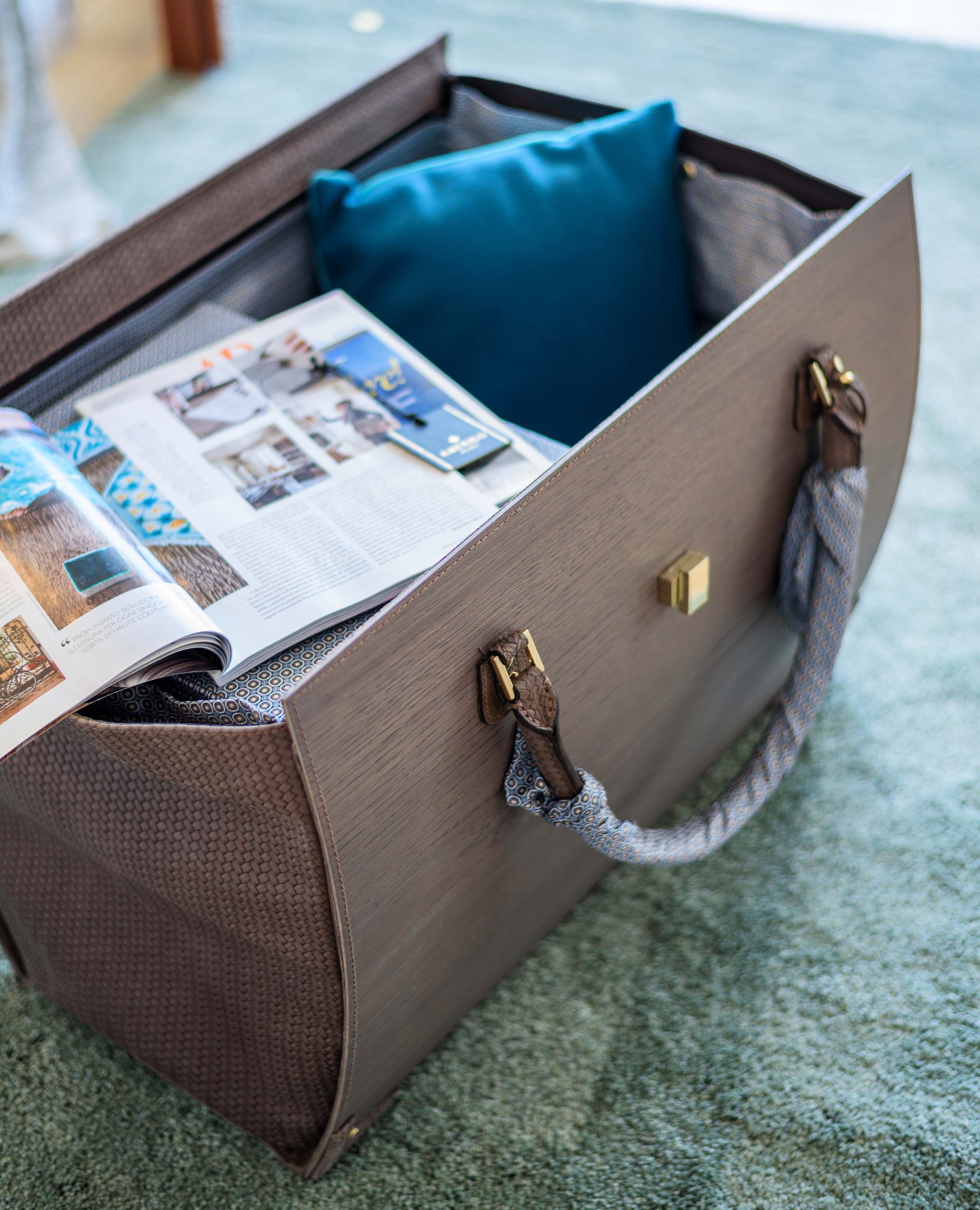 This means that a certain lifestyle, which corresponds to (the aspirations of) each target group must be conveyed through the design and material choices, and the accessories, finding common ground for the shared areas, such as the courtyard.
The mix between real furniture and cardboard installations not only makes sure that the project is  delivered under budget, but leaves room for imagination on behalf of the aspiring buyers. A careful balance, achieved through over ten years of experience in creating Marketing Suites, guiding us towards a design approach that strives at proposing an intelligent use of a space, without imposing it.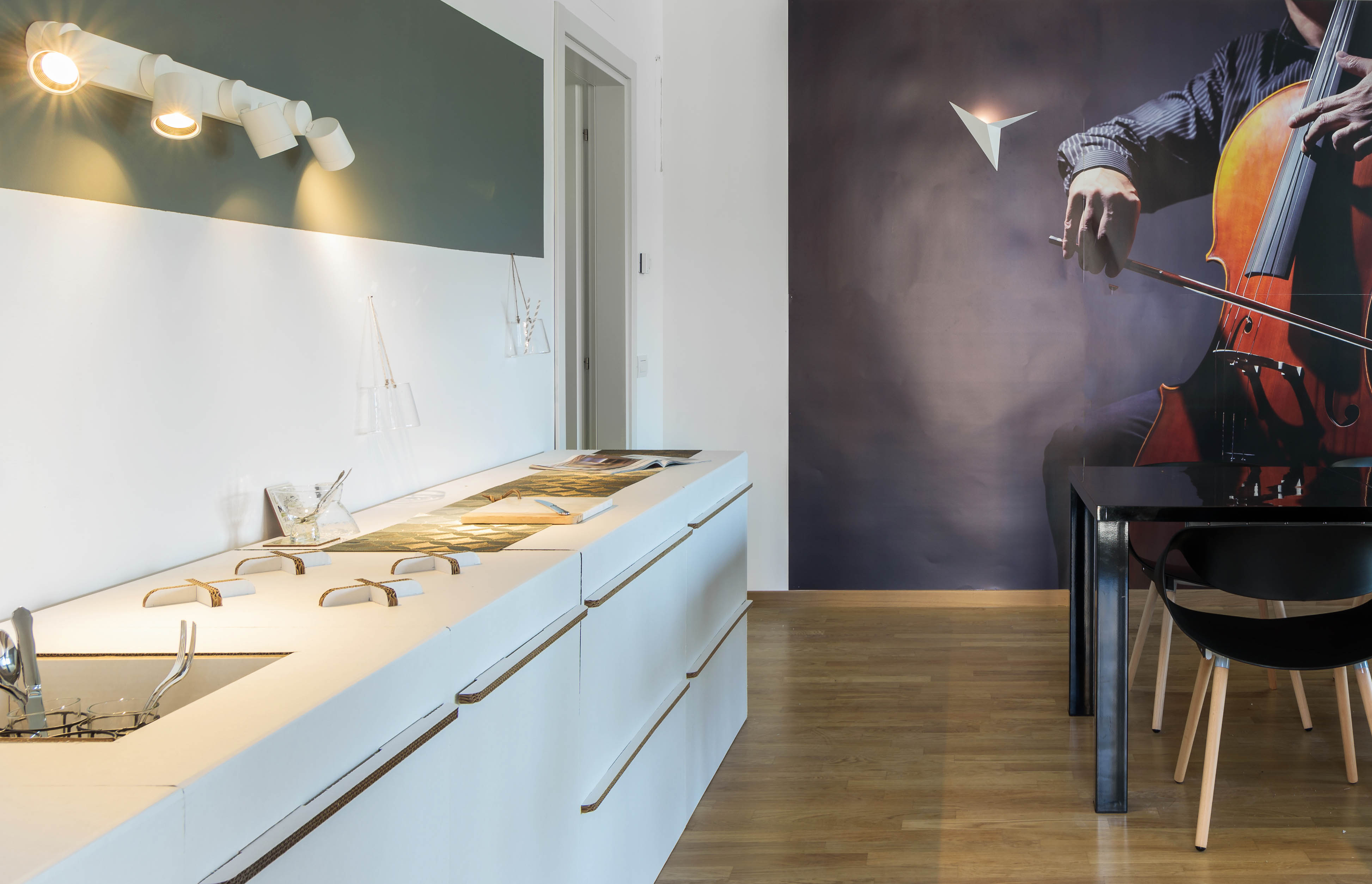 Follow us on Social Media: