"Simplicity is the ultimate sophistication." – Leonardo da Vinci
We provide full architectural services for refurbishment projects, and have proven ourselves capable of managing and solving complex building issues.
Project Example:
Client: private-residential
Project: full refurbishment of a private villa in Rome
Initial conditions: independent two-storey building with live-in cellar, structurally extremely weak, showing inclined ceilings as well as dangerous 'V'-cracks on the main load-bearing beam. The entire house is invaded by mold, involving all perimeter walls as well as a number of division walls.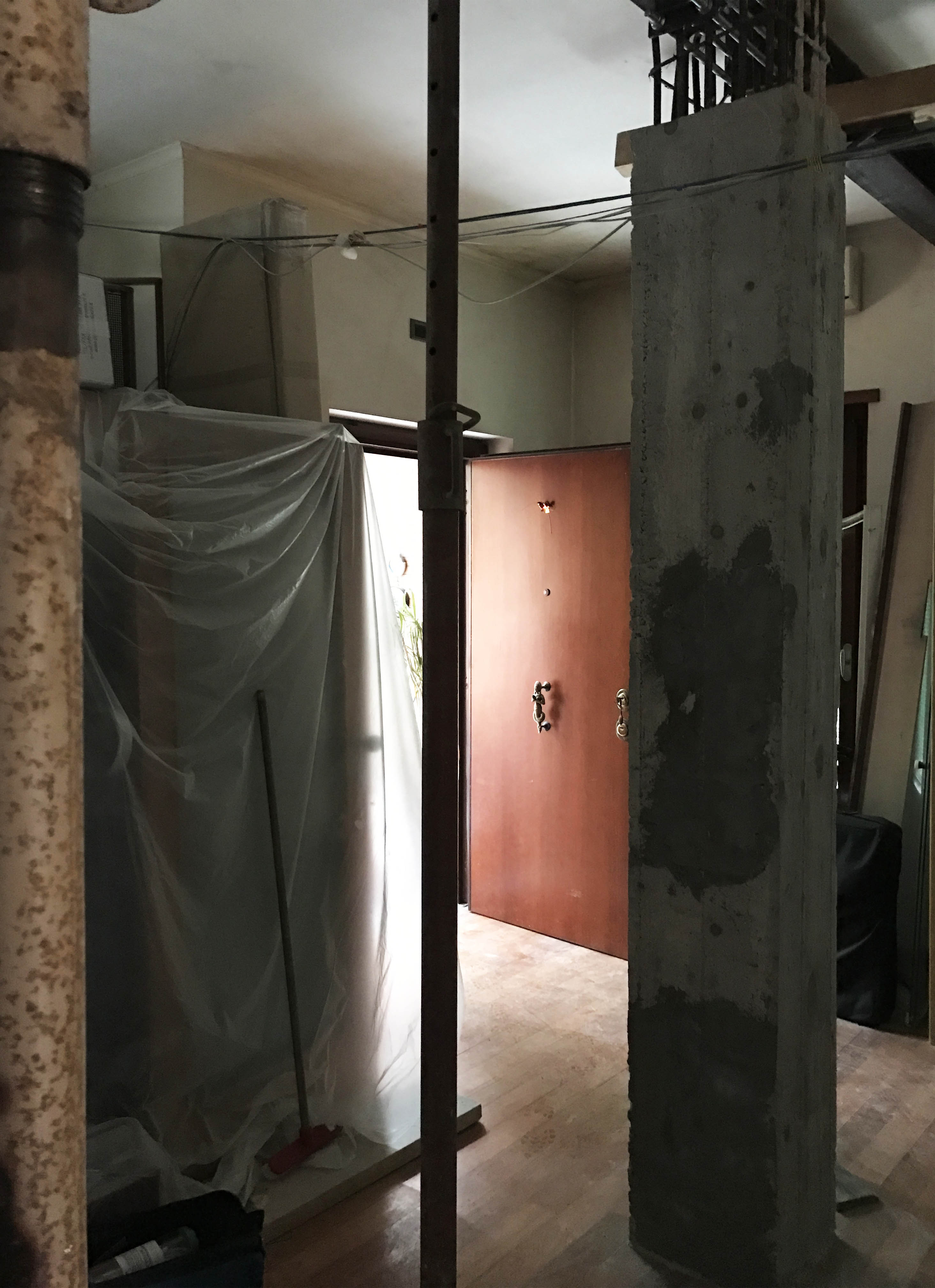 Immediate safety measures allow for a thorough building examination, which brings to light further issues, amongst which: disconnected and fully soaked foundation; walls that are kept in place only thanks to a concrete staircase; missing reinforcement structure of the first storey, added onto what was once planned as a bungalow.
The house must remain lived in for the entire duration of the works, by its severely handicapped owner, which requires the installation of an external lift – in a listed area in ancient Rome.
Apart from complex building permits, the works schedule needs to fit around the constant relocating of people and furniture, calling for an extremely detailed as much as challenging programme, which allows our contractor to recover the building step by step, like a puzzle.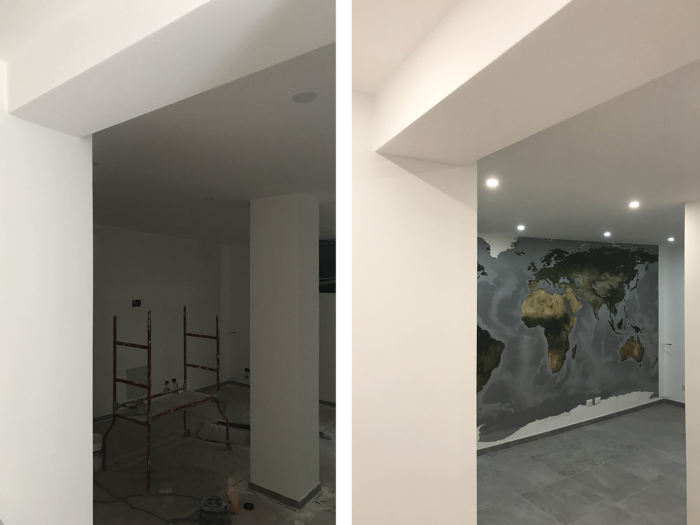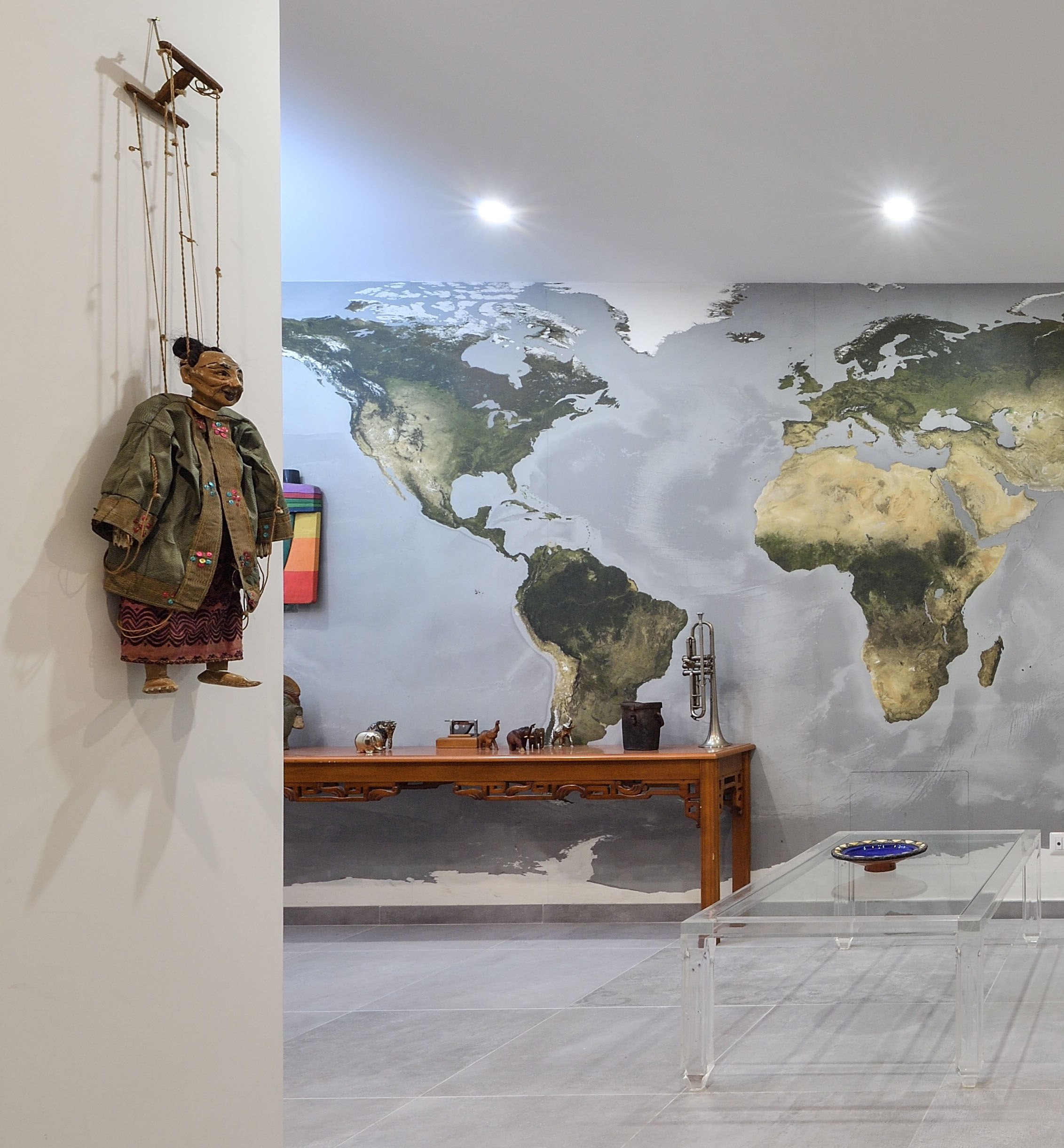 The engineering project includes a T-structure with an additional six double-height pillars of 14" by 14", built from the foundation up to the groundfloor ceiling. As a consequence, the architectural and interiors project needs to integrate these pillars into the new space layout on two out of three floors.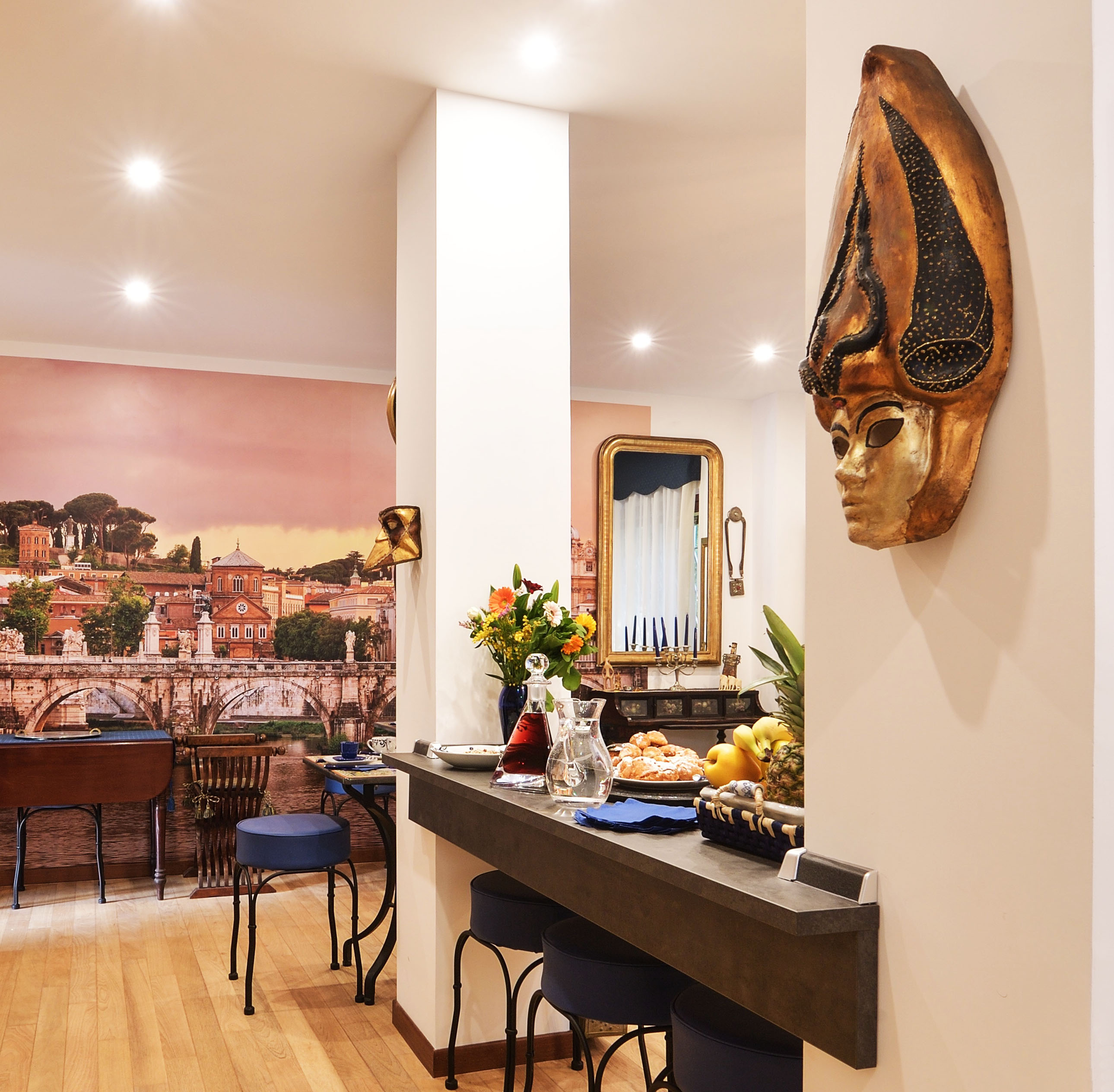 The main living unit is moved from the ground- to the first floor, and it is decided to turn the groundfloor into a bed and breakfast, creating three new bathrooms, as a mid-term solution to regaining the substantial investment made.
Plumbing and electricity systems are upgraded in order to guarantee for an adequate performance. Large parts of the electricity needs are covered through the installation of a state-of-the-art solar panel system.
The location of the transforming unit is carefully planned, under consideration of the negative effects typically associated with long-term exposure to electro-smog,  especially since one of our clients is already in fragile health conditions.
In a nutshell:
Phase 1: safety measures; structural survey
Phase 2: completion of 1st storey
Phase 3: installation of external lift
-> relocation of living unit from groundfloor to 1st floor
Phase 4: ventilated foundation; reinforcement of all perimeter walls; T-structure (during this phase, Rome is hit by a chain of earthquakes, leaving entire areas devastated – August 2016)
Phase 5: completion of live-in cellar; reparation of damages suffered from the earthquakes; installation of photovoltaic panels
Phase 6: completion of groundfloor
Phase 7: set up of Bed and Breakfast, including graphics, marketing material and website (www.cupolone-roma.it)
Building time: 16 months
Cost: at discretion of the client
Result: full restoration of a private villa in a listed area of Rome, to highest building and safety standards, considering the ecological as well as the economical sustainability of the project, by making the building perform as a source of income, whilst partially self-sufficient.
Follow us on Social Media: