"Content is King but engagement is Queen, and the lady rules the house!" – Mari Smith 
We develop long-lasting commercial design concepts to help our clients sell, and keep selling. Exhibitions are part of the ongoing expression of these, and represent a brand's objective in a particular moment.
Project Example:
Client: Il Viaggiator Goloso, private label by UNES MAXI SPA, and Grandi Vigne, private label by IPER MONTEBELLO SPA
Project: Exhibiton Stand Design; 96 sqm
In January 2018, our existing client Il Viaggiator Goloso joins forces with the brand Grandi Vigne, to exhibit together at the retail conference 'Marca' in Bologna. LP ID designs two adjacent exhibiton stands of 48 sqm each.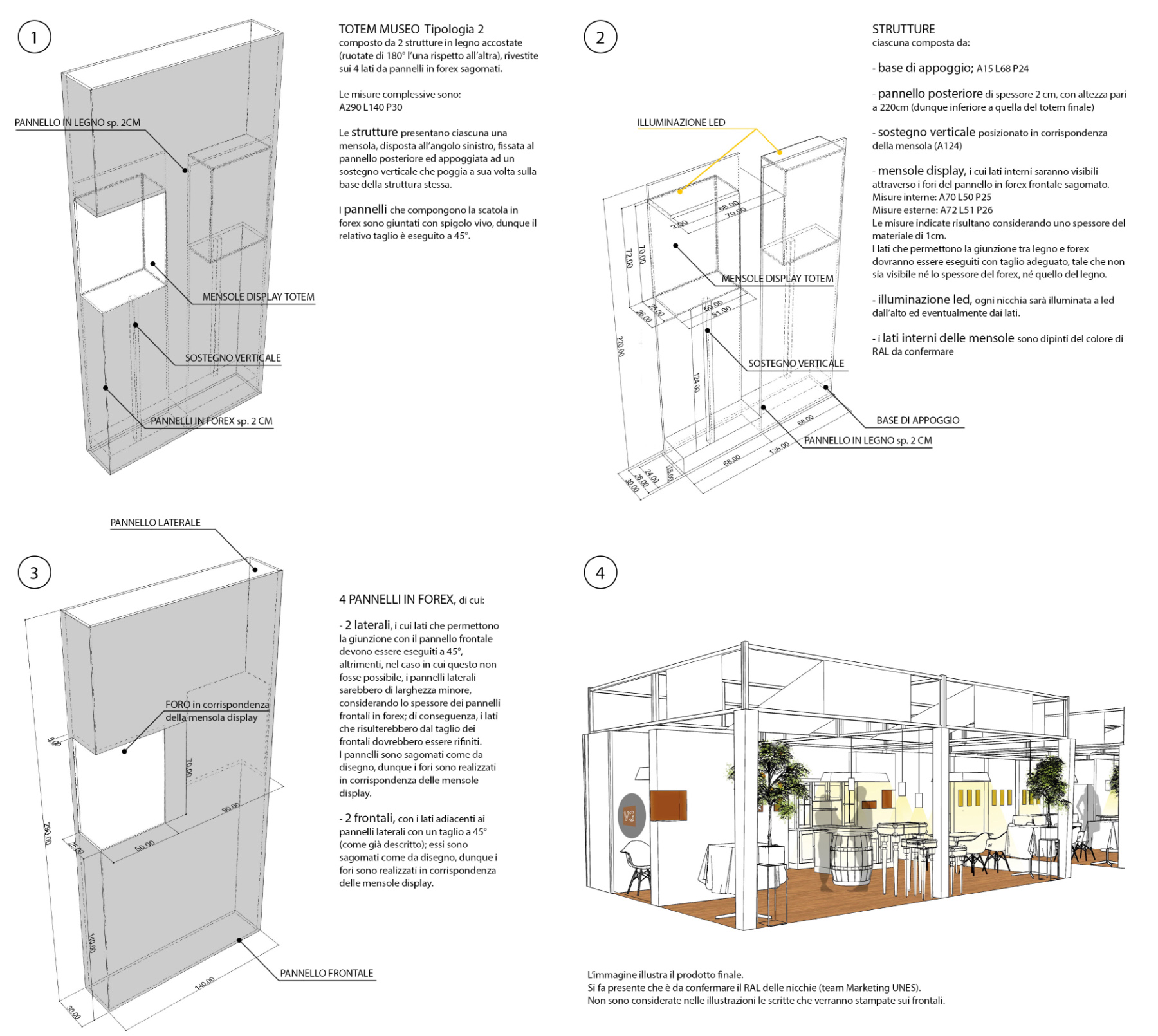 Concept: a 360° product experience, through a museum-like, culinary itinerary, which conveys the products' strengths seemlessly, very differently from the commercial logics and logistics of a supermarket.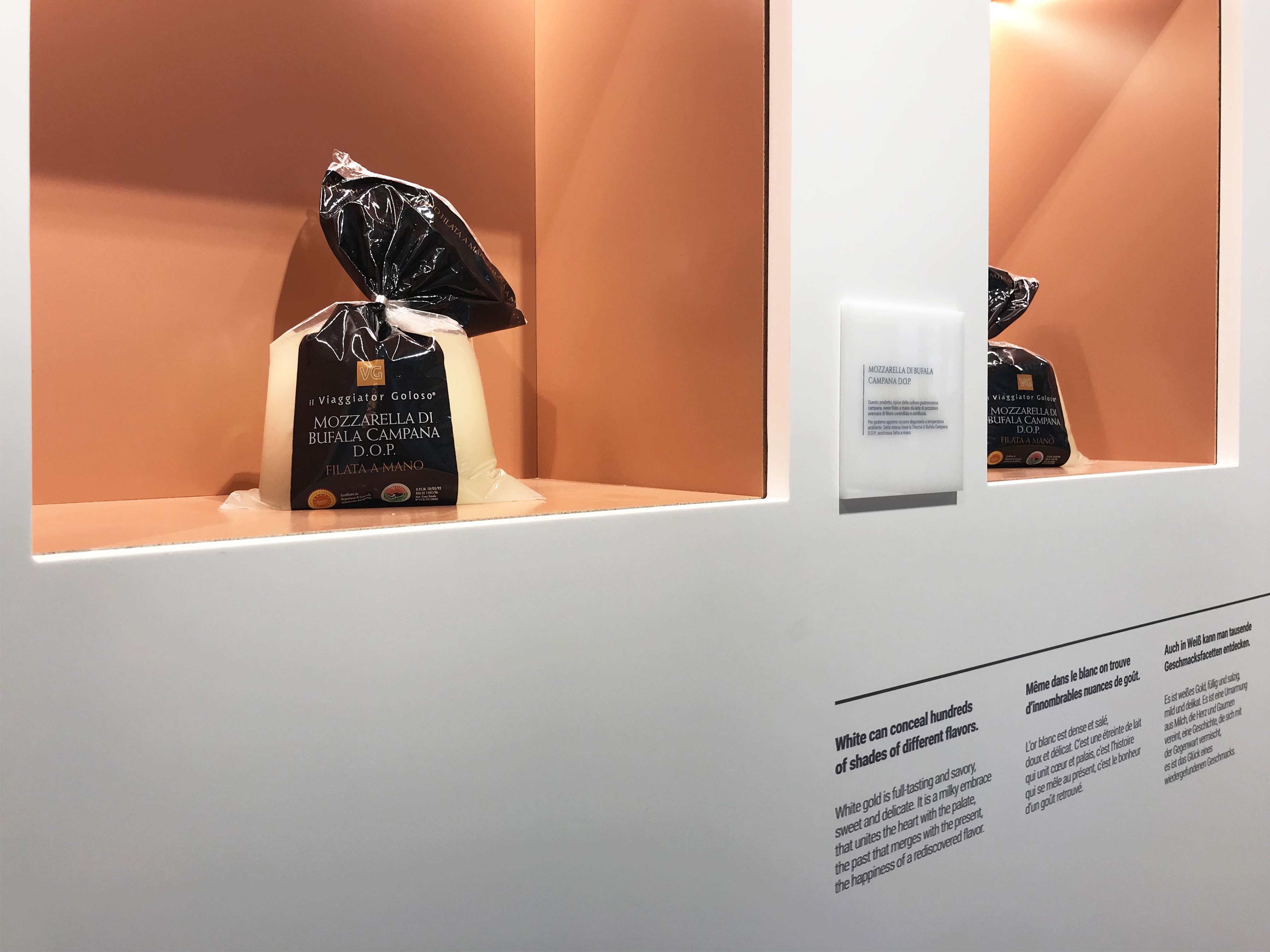 Visitors are invited to see, touch and taste the products, and to learn about their origin, ingredients and production.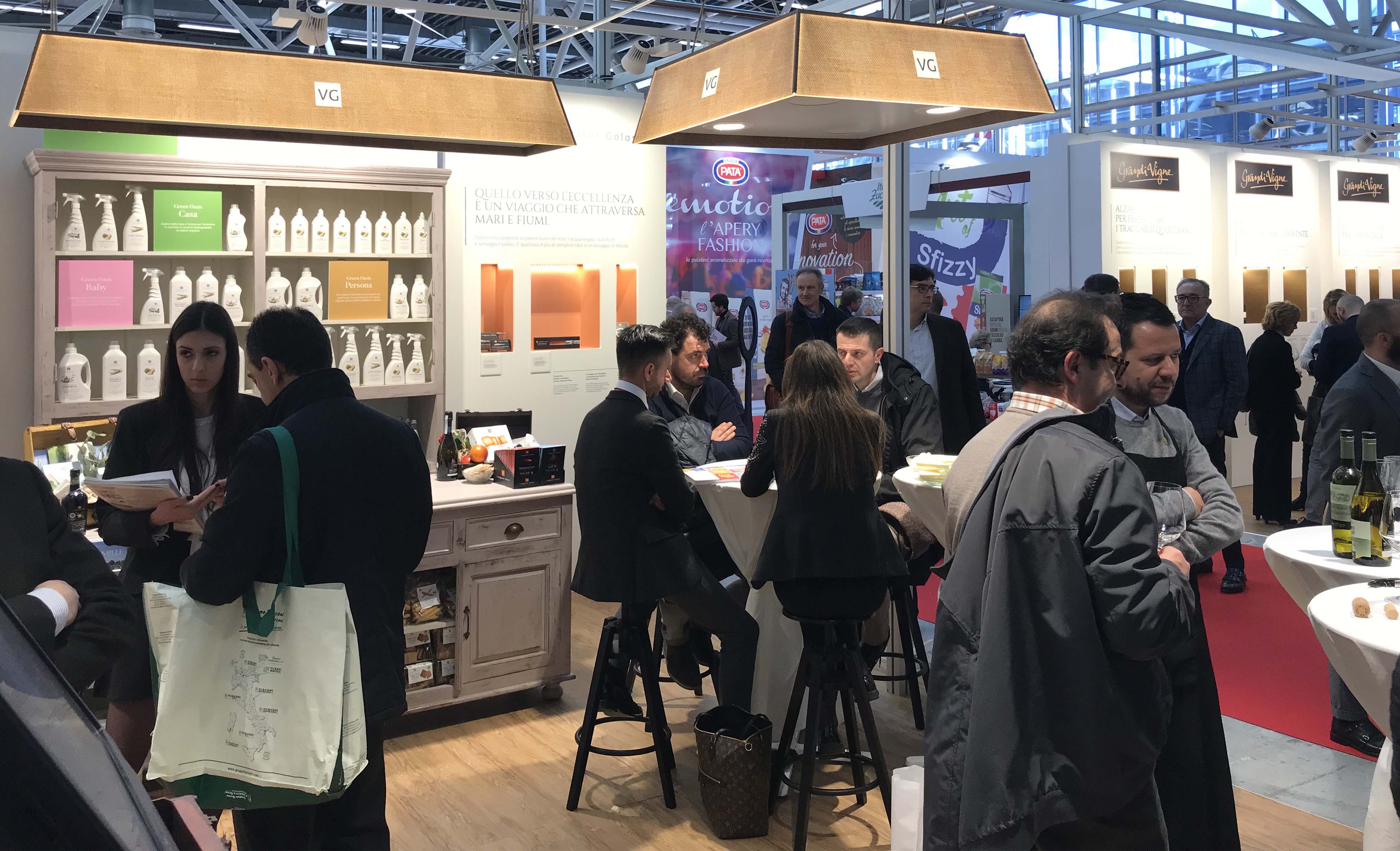 Different styles work together: the custom-made exhibition units have a sober, linear look, to make the product stand out on its own. Like in a museum, these display units illustrate key aspects of each product, highlighting its particularities, in four languages.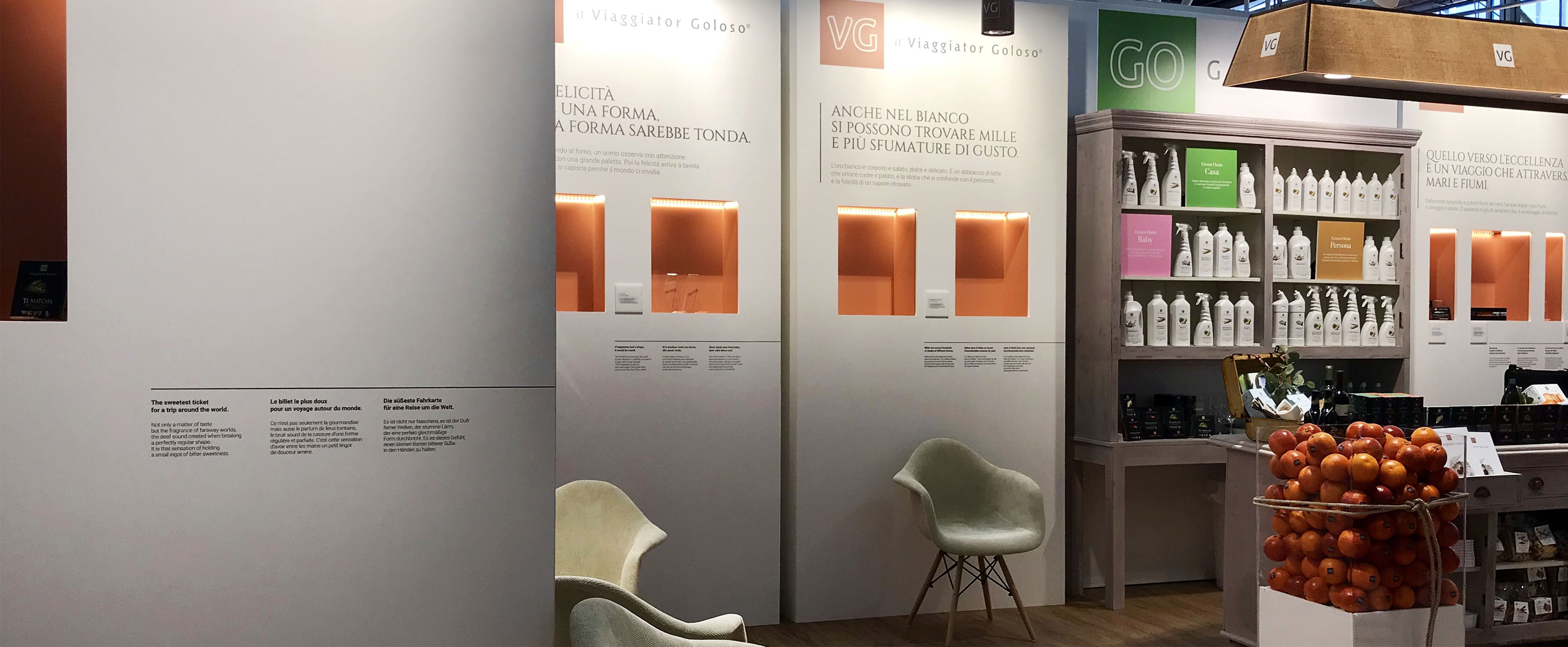 The rustic elements, such as the counter and the sideboards, remind the visitors of the background of the products: tradition, artisanal production, and Italian food culture.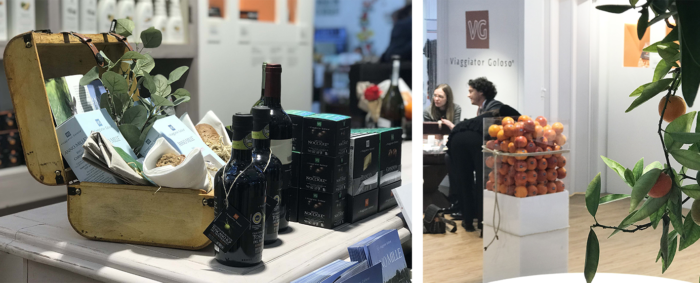 Follow us on Social Media: